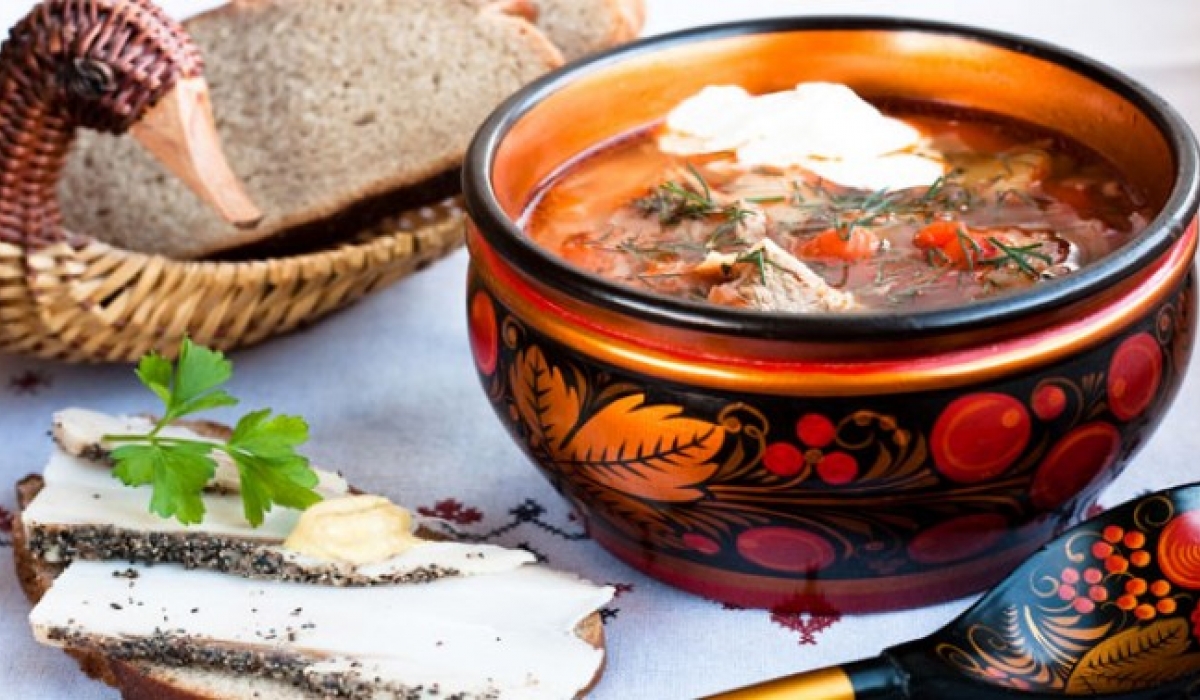 One of the main features of ethnic Russian cuisine is a set of the various products used for cooking dishes. There are lots of pastries: big and small pies, coulibiacs, kalatches, donuts, rasstegais, fritters, pancakes, etc.
Various cereal dishes made from grain: porridges, puddings, krupeniks are typical of Russian cuisine.
The range of cold vegetable appetizers, and, generally, lots of meals with vegetables testifies to the fact that in Russia since the most ancient times not only grain crops but also the vegetables were grown. Among them, cabbage appears to be the most valuable vegetable on the list. The Russian cabbage soup (shchi) -- where cabbage plays a major role -- needs to be tasted.
Of course, the cuisine has changed recently, but even now there is an opportunity to try traditional dishes and visit interesting gastronomic places of Nizhny Novgorod.