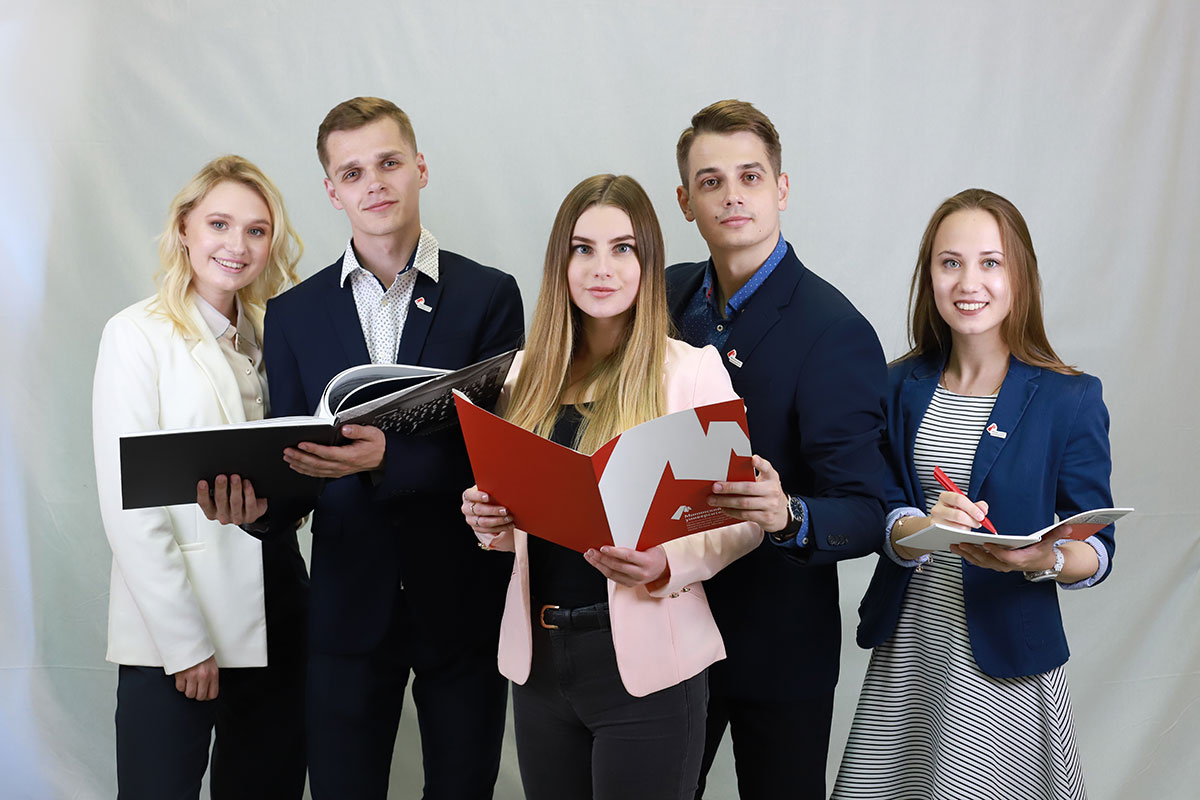 Studying at Minin University is a solid investment in your future. A higher education institution rich in traditions, established in 1911, is proud of the fact that the majority of the Nizhny Novgorod school teachers graduated from it. Also, psychologists and linguists, engineers and managers, artists and designers are among our graduates. Today Minin University is actively developing to meet modern requirements and educational standards as well as eventual needs for in-service training. We are implementing a system of education quality management, introducing new education programs, digitalizing education and actively fostering international cooperation counting students from 36 world countries. We drive nation-wide projects together with other universities and research institutions, non-governmental organizations and government agencies. Besides, we are proud to be the renowned regional hub for citizenship education and social initiatives.
Training at Minin University means:
1
High quality education
High quality education: the graduates are highly professional experts, speak Russian fluently and use their cross-cultural skills in their career.
2
Availability
Availability: Minin University gives an opportunity of free training to foreign citizens within the quota provided by the Government of the Russian Federation.
3
Comfortable stay
Comfortable stay: all foreign students are placed in comfortable dormitories located close to academic buildings. They may use the University library, a gym and a summer student camp located in the picturesque forest area close to the large and beautiful lake.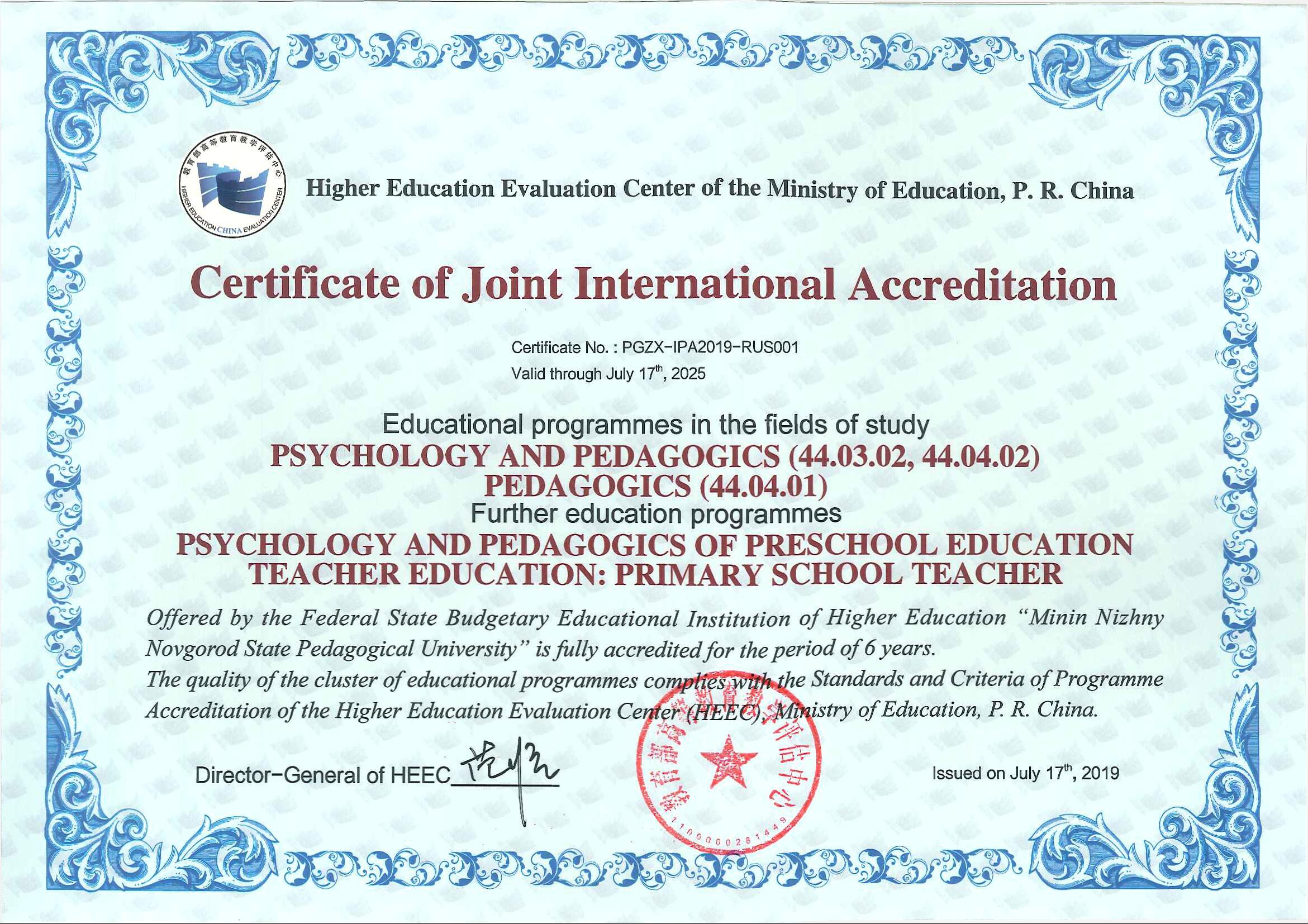 In 2019 Minin University obtained international accreditation for educational programs in the following fields of studies: "Pedagogical Education"; "Psychological and Pedagogical Education"; 2 additional professional programs "Pedagogy and Psychology of Preschool Education", "Pedagogical Education: Primary School Teacher". The main aim of the examination was to confirm the eligibility of the programs for the standards and criteria of professional and public accreditation developed by the National Center for Public Accreditation in cooperation with the Higher Education Evaluation Center of the Ministry of Education of the People's Republic of China and established in accordance with the European Standards for Education Quality AssuranceESG-ENQA. 9 educational programs and 2 additional professional programs of Minin university have been successfully accredited at the National Accreditation Center for a period of 6 years. In July 2019, information about accredited educational programs was posted in the European Database of External Quality Assurance Results. At the moment, DEQAR contains information about 28 best Russian universities.