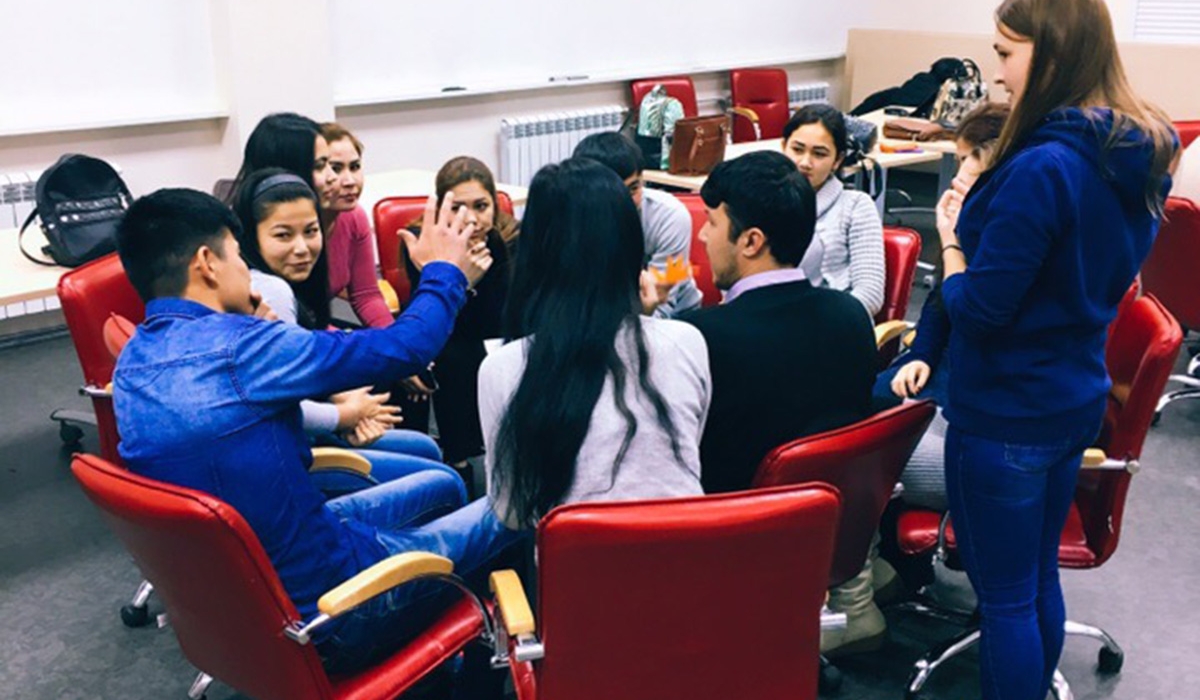 The title is a wordgame. 'Glagol' means 'a verb' in Russian. If you add just one more letter at the end, making the last 'l' a bit softer, it would mean the imperative form of 'to talk, to say' in Old Russian.
Foreign students can improve their Russian here! The association is more of a 'colloquial club' providing students with interesting conversation opportunity, fascinating competitions, new acquaintances. If you want to raise your level of Russian, improve comms skills and spend time among friends, do join us!
We also arrange city tours for club members, they attend exhibitions and also events in adjacent ancient towns Gorodets and Semenov.
We meet every Thursday at 17:00 in the main building (1 Ulyanov St., rm 427).
VKontakte web page : https://vk.com/mininglagol