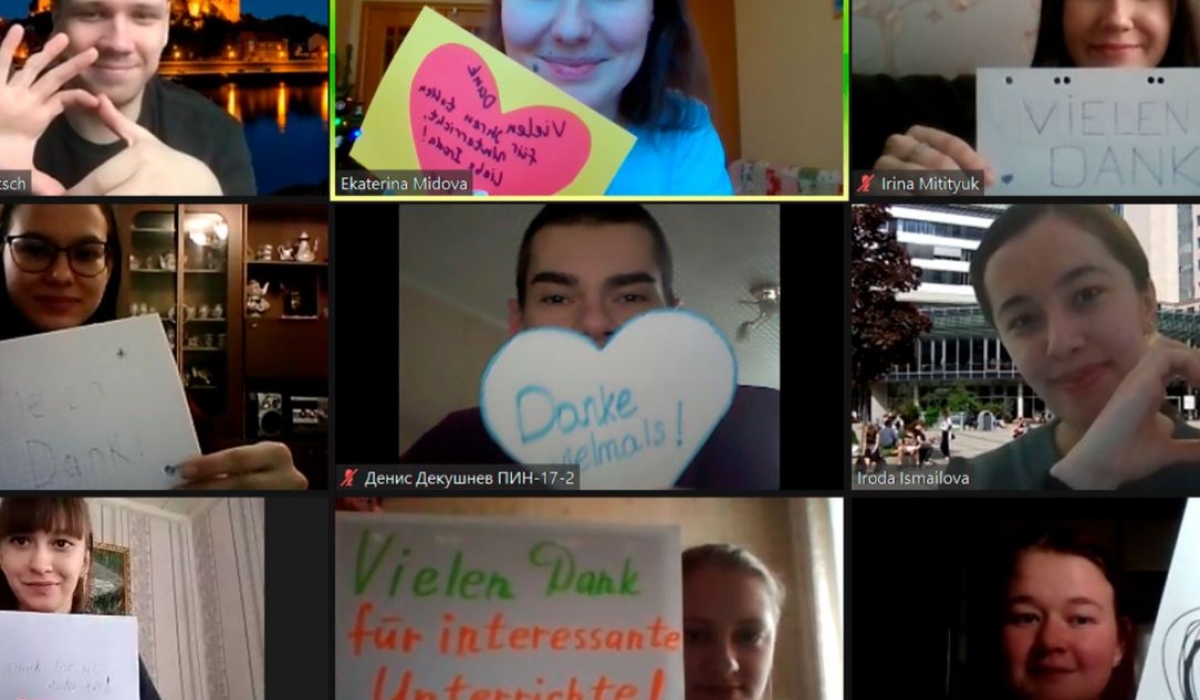 11.01.2021
In November and December 2020, Iroda Ismailova held German language classes for fourth-year students of pedagogical majors who study German as a foreign language. Ms. Anastasia Oladyshkina and Ms. Ekaterina Midova, Minin university teachers of the Department of Foreign Language Professional Communication (Faculty of Humanities), were curators of the internship program.
Classes were organized in an online format with the use of modern online tools and various methodical techniques. During the classes Iroda and students discussed mass media and professional opportunities that applicants and students in Russia and Germany have after graduating from school and university. The final lesson was dedicated to Christmas.
Anastasia Marasanova, 4th year undergraduate student, the Faculty of Humanities:
"German language classes organized by Iroda were very interesting and entertaining. We got on well with Iroda even though it was sometimes difficult to understand foreign speech without an opportunity to ask the translation of a particular word. Iroda always knew how to convey the main idea and create friendly atmosphere and we, in turn, practiced expressing our thoughts in German, even when it was difficult. This is a wonderful experience that helped us gain new knowledge about the language and culture of Germany and overcome the language barrier "
Irina Mitityuk, 4th year undergraduate student, the Faculty of Humanities:
"During German classes organized by Iroda Ismailova we were able to improve our language skills, hold several discussions on relevant topics and, besides, get to know each other better in such a short time. One of the most memorable moments was the demonstration of our school photos. We got a chance to plunge into that time and not only describe our photos, but also feel nostalgic. Moreover, all our classes had a positive and friendly atmosphere and that gave us energy for the whole day "
Daria Generalova, 4th year undergraduate student, the Faculty of Humanities:
"We had a wonderful opportunity to communicate with a native speaker! You are interested in how we got this chance? It's very simple: Minin university involves students from Germany into our foreign language classes. For 4 weeks a very active and cheerful Iroda have been working with us. At her classes she shared with us knowledge on various thematic blocks such as education, social networks, friendship and Christmas in Germany, the most long-awaited topic. As a result, we have a fantastic New Year's mood, our heads are filled with knowledge and all students are happy! "