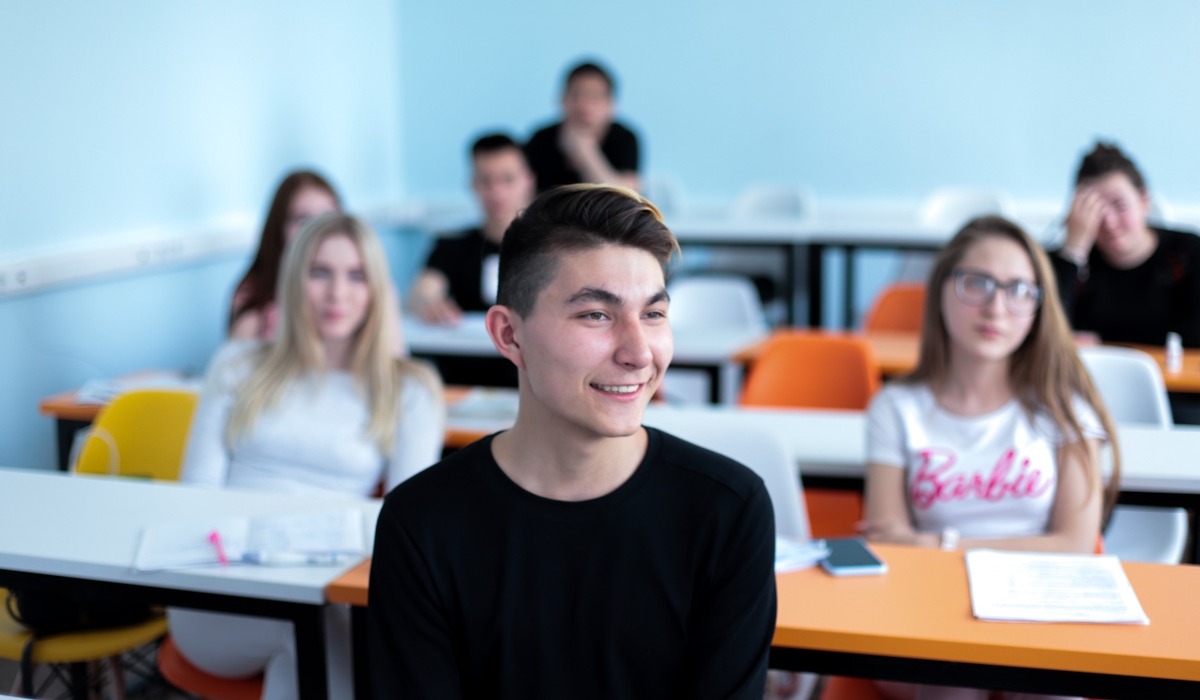 27.11.2020
Open education courses "In Search of the National Russian Code: Educational Paths", conducted under the project of the Ministry of Education of the Russian Federation, was launchedd at Minin university.
At the moment, the audience of the courses includes 2000 students from the CIS countries.
Participants of the program are university teachers, school teachers, students from Kazakhstan, Uzbekistan, Moldova, Belarus and other countries.
Program units contain thematic courses on philological topics (Russian language and literature, philological analysis of the text, history of the language), relevant issues of studying and teaching Russian as a foreign language in modern format, aspects of linguocultural and socio-cultural component in work with a foreign audience.
Before the course was started organizers of the project had completed an extremely important preparatory stage forming the course program and study groups.
A great role was given to the coordinators who presented the program and principles of the open education courses. The survey has showed a high degree of interest to the issues of the offered sections and disciplines. Partners, colleagues and students are primarily interested in relevant issues of teaching Russian as a foreign language, the specifics of the modern literary process development, the value potential of Russian literature, the dialogue of cultures in teaching Russian as a foreign language. A practice-oriented section "Designing Elective Courses", which is variably presented in each of our 100 courses and designed for different levels of Russian language proficiency, will also help students.
Coordinators of the project:
Bakitgul Balgazina, Candidate of Pedagogical Sciences, Professor of the Abai Kazakh National Pedagogical University (Almaty, Republic of Kazakhstan)
The status of the Russian language and the level of its proficiency are high in Kazakhstan. People are really interested in Russian. Therefore, the offer to participate in the course " In Search of the National Russian Code: Educational Paths" received from Minin university caused an active response from Russianists. The main aim of the program is to improve professional competencies of specialists in the sphere of the Russian language as a non-native / foreign language.

More than 150 Kazakhstani specialists, teachers of secondary schools and university teachers, take part in the course. Mainly, these are teachers of country schools who are interested in topics of the project. It should be mentioned that courses are structured in such a way that each student has an opportunity to create an individual educational path choosing disciplines and topics that he needs.
Olga Gerlovan, Candidate of Philological Sciences, Associate Professor of Ion Creangă State Pedagogical University (Chisinau, Republic of Moldova)
Participation in open courses at Minin university is not only a wonderful opportunity to exchange experience in teaching Russian and philological disciplines to a foreign audience, but also a chance to highlight various prospects for further cooperation in research and educational work. Ion Creangă State Pedagogical University in Chisinau implements a master's degree program in teaching Russian as a foreign language. Our contacts could be extremely useful both for our students and for Minin university graduates studying on a similar program.
Tatiana Moshkova, Teacher of the Alisher Navoi State University of Uzbek Language and Literature (Tashkent, Republic of Uzbekistan)
The group of participants from Uzbekistan is the largest one. These are teachers of central Tashkent universities, teachers and students, for instance, from Navoi and other cities of Uzbekistan. Interest to the Russian language is traditionally high in Uzbekistan. Russian is taught at schools in 14 regions of Uzbekistan. That is why we formed 14 groups that included only teachers.

I am a Minin university graduate and that is why I have strongly recommended the program of open education courses prepared by teachers of the Department of Russian and Foreign Philology. I was among the first graduates of the master degree program "Teaching Russian as a Foreign Language". For several years I have been working according to my major and I am absolutely satisfied with my choice. I wish all of you good work during the courses!